Kingsoo Group has developed its value system by fostering customer satisfaction. Over the years, it has served all the major Oil & Gas producing companies in Nigeria, apart from companies in other sectors of the economy.
Our crowning glory is that many of our customers consider us as partners in their supply chain, and not just as another service provider.
We value ourselves as a solution provider to our customers by sourcing globally, consolidating economically, freighting expeditiously, and delivering locally.
Our years of experience within Nigeria, has enabled us to learn the intricacies involved in the business climate of Nigeria, and in return, we had delivered by adding economic value to the Nigerian economy, and capacity building of local staff.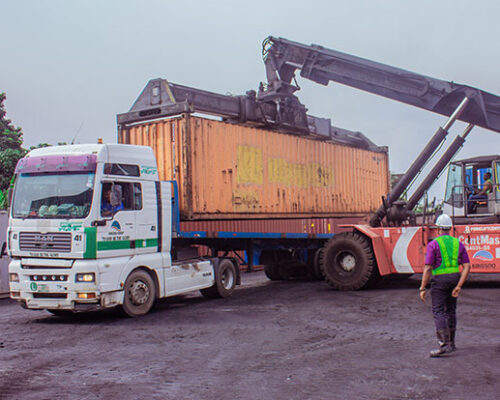 Safe & Secure
You benefit from our experience in delivering effective solutions to the complex global supply chains of some of the world's biggest corporations.
Fast Delivery
You benefit from every innovation, whether it involves a simple extension to our Air and Ocean Freight products, whether it means a development in warehousing.
24/7 Support
All of which explains why you'll find the team of outstanding support at Kingsoo Group ready to apply their passion for solutions in support of your business.